The Shopping Revolution
Today, retail brands need to be present in a multiplicity of channels, devices, and applications, both online and offline. Over the years we have collaborated with numerous retail brands in Malta; following a transmedia approach, we seek to craft resilient brands that can naturally adapt to changing factors, allowing them to reinvent themselves and attract attention through creative thinking. Read our analysis on the current retail paradigm.
The retailing industry has changed dramatically over the past decade. The shopping experience is undergoing the most radical transformation since the invention of the shopping cart in 1937. Technology is the prime factor causing this massive disruption. The advent of e-commerce and digital innovations such as mobile channels and social media have forced a major shift in retail operations influencing business models, the execution of the retail mix, and consumer behaviour.
Previously, retailers have mainly considered offline channels (e.g., store), online channels (e.g., web store) and traditional, direct, marketing channels, such as catalogues independently. However, the industry is currently undergoing a move to so-called omnichannel retailing, where the customer journey is no longer linear, but a 24/7, unified customer experience spilling across multiple channels seamlessly (Verhoef et al., 2015).
The power of design through branding feeds into the rise of the omnichannel paradigm. Brands and the premium they demand are often undermined, especially in times of economic uncertainty. Nevertheless, branded goods/ services prove to be a resilient force in the global market. Millward Brown Optimor claimed that in 2008, "a year of global economic turmoil, the value of the top 100 brands increased by 2% to $2 trillion" (as cited in Andjelic, 2010). An emerging retail model known as digitally native vertical brand (DNVB) is experiencing rapid growth and establishing itself as a dominant force in the market. As the name implies, DNVBs operate online as direct-to-consumer (DTC) retailers. The growing success of DNVBs is down to the power of a compelling brand narrative complemented by the economic-efficient DTC strategy, which eliminates layers in the distribution chain.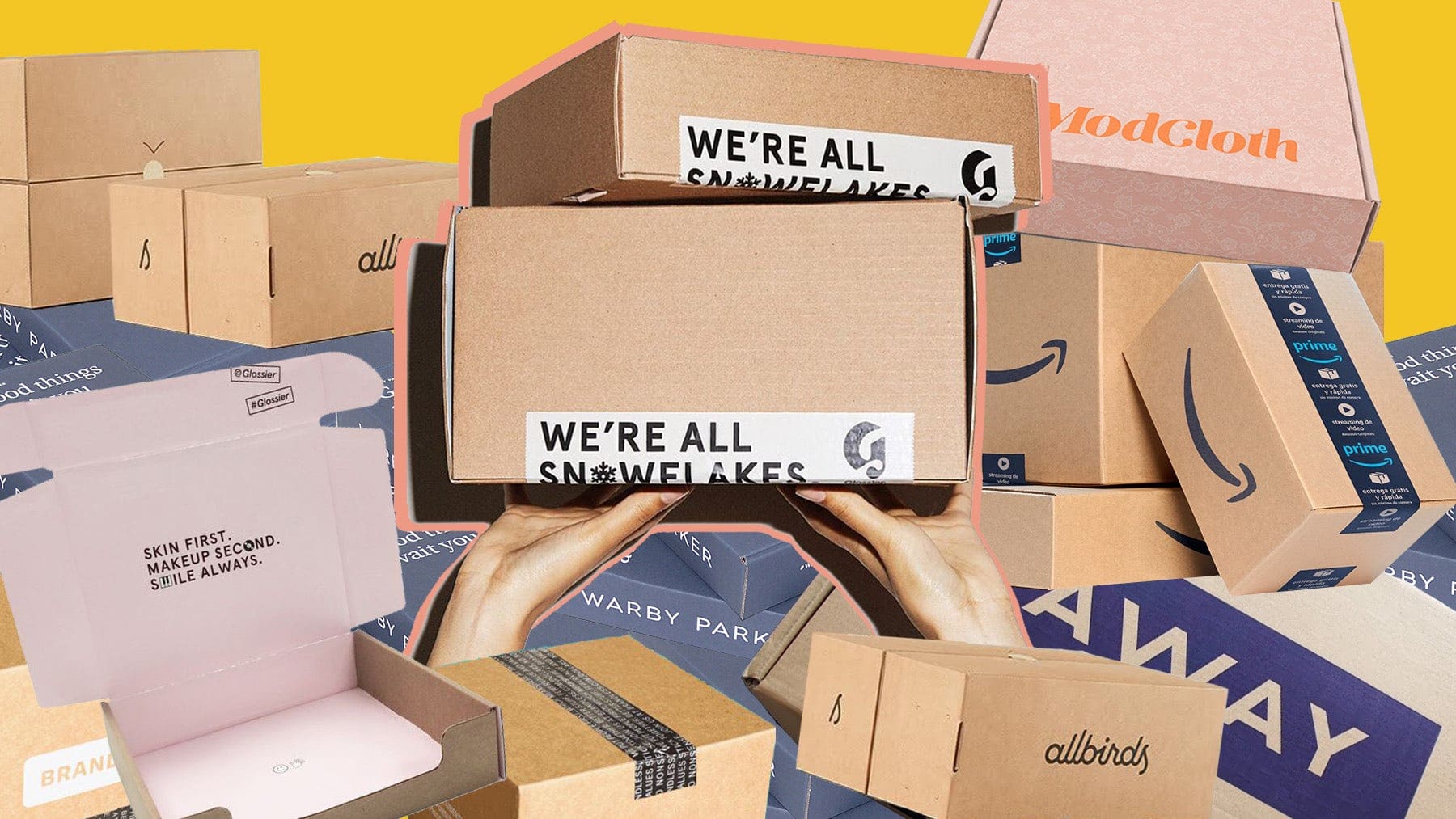 Founded by Emily Weiss, cult beauty DTC brand, Glossier, is transforming the way people use makeup with brand image and content as the main driving force. Moreover, according to Iglehart (2020), personal interaction with the customer base is the fundamental ingredient to Glossier's success. Embracing an omnichannel paradigm and a powerful brand proposition, Weiss's vision has disrupted the traditional retail model and has set a new standard for value creation beyond products. The brand identity and creative direction are the fruit of the collaboration between Leslie David Studio and illustrator Charlotte Delarue. The now-iconic pink bubble wrap pouch emerged from this creative collaboration, and seven years later, after a long battle of pushbacks, Glossier managed to seal a trademark registration on the pouch. This feat, along with the economic success of Glossier and other retailers with a similar approach, sheds light on the potential of branding.
Explore our most recent projects for clients in the retail industry ↓